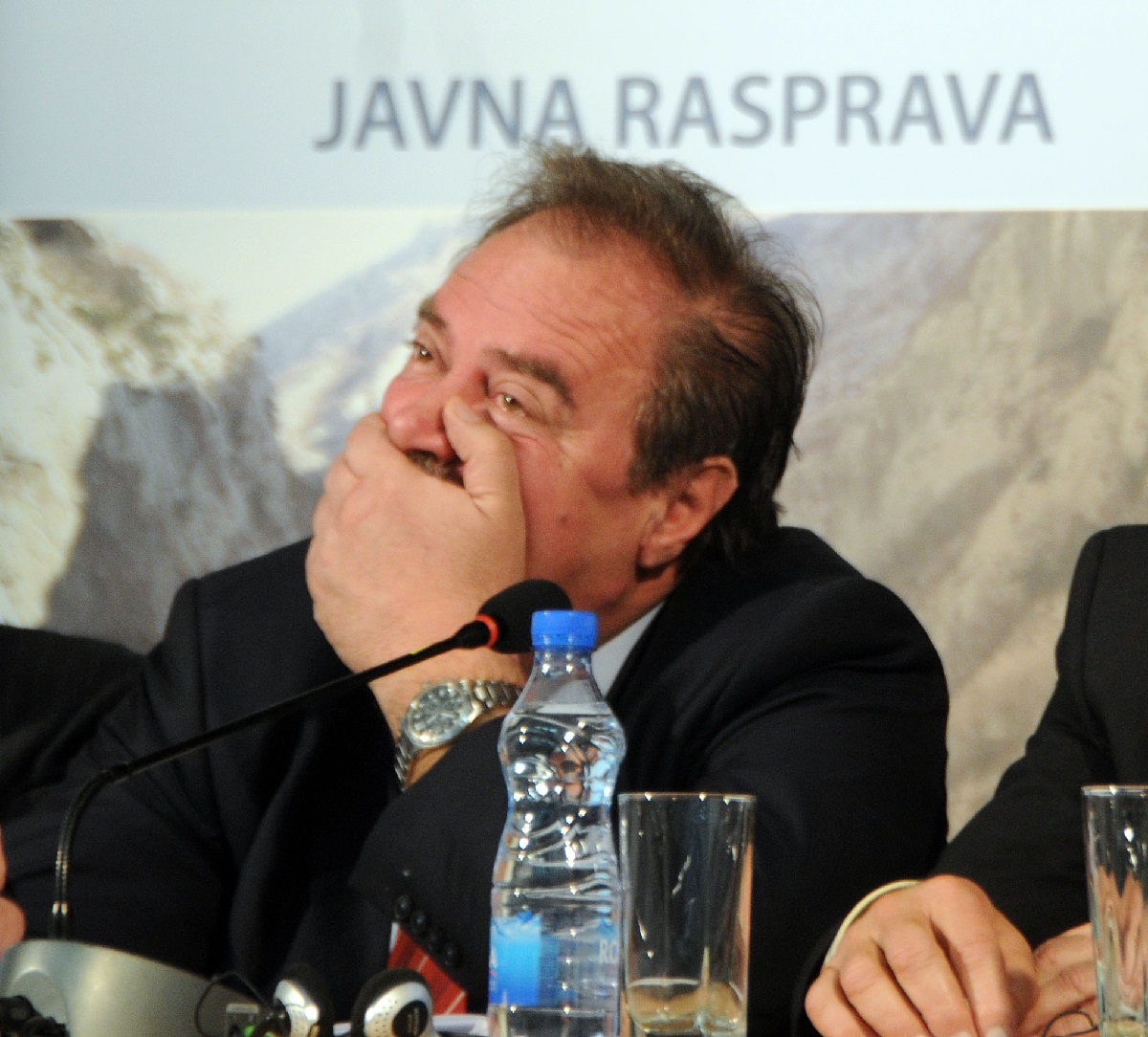 07 Jul

FILE: CORRUPTION ON LOCAL LEVEL – KOLAŠIN (1): Out-of-control spending, no reaction from the prosecutors

The money is being poured into the hands of privileged ones from Montenegrin municipalities, and not in a legal manner. Though the spotlight is on Budva and Jelići, there are similar from which the Centre for Investigative Journalism of Montenegro (CIJ-MNE) starts a serial on corruption at the local level.

Mileta Bulatović, former president of Municipality of Kolašin, had been receiving tens of thousands from the budget after being dismissed from his position. "Since September 2012, when his right to compensation terminated, Bulatović received EUR 47.000 by the end of March 2016, when he was relieved of all of his duties, even though it was against the regulations. This amount also included taxes and contributions in the amount of EUR 31.500. Hence, in total – EUR 78.500", claims for CIJ-MNE Željka Vuksanović, current president of Municipality of Kolašin. She also stated that they stopped paying the salary to Bulatović when they came to power, but that he sued the Municipality. And he won the dispute. This case is being audited at the moment. Vuksanović came to function in December 2014, with the support of then opposition, by taking over the governance from duo Mileta Bulatović – Mile Šuković, who brought both, during two decades, misery and fortune to one of the most beautiful northern cities.

The decision which prolongs Bulatović's right to compensation of salary, even upon the legal deadline until one year after the termination of function, was signed by Darko Brajušković, former president of Municipality, on 14 November 2012, by referring to Article 35 of Law on State Employees. That article envisages "that the right to compensation can be extended for another year if during that period the person obtains the right to pension." However, Bulatović did not retire by the end of that period, but moved to another position. And that happened in spite of the fact that, on 27 November 2013, he received the decision of Fund for Pension and Disability Insurance (Fund PDI) on "complete loss of working ability", based on which, along with the additional documentation, he could have taken his.
In January 2013, municipal Parliament of Kolašin hired Bulatović for an indefinite period based on the takeover deal (even though at the time the former president was not employed, only receiving the compensation), whereby he occupied the position of Adviser for Environmental Protection to president of municipal Parliament  – his comrade Mile Šuković. The decision was signed by Šuković and Brajušković.
Bulatović occupied that position by March 2016, after which the Municipal Parliament dismissed him, by referring to the decision of Fund PDI, two and a half years old, which found that  Bulatović was "completely incapable for work".
Current president Vuksanović claims that several former officials from this municipality have kept their privileges upon the completion of their function. She referred to the example of Marta Šćepanović, former Chief administrator of Kolašin.
Since November 2012, Šćepanović's "rights and obligations have been resting, due to her appointment as MP in the Parliament of Montenegro". However, Šćepanović was the elected official in the municipality, and persons who end their function cannot have their rights resting, nor can they return to former function upon the termination of other, says Vuksanović.
It is also interesting that Mile Šuković, whose function as the president of municipal Parliament od Kolašin has ended for few years now, still uses the offices in the municipality and that it is impossible to move him out. "I will seek the assistance of new minister, since neither the police wanted to cooperate with us on that matter up until now", states Vuksanović.
However, the use of offices, compensations and employment of privileged ones, are just part of the story. As far as the use of state funds is concerned, best example are the invoices for fuel during the era of Šuković – Bulatović.
In 2008, only until October, Municipality of Kolašin paid EUR 408.520.38 to Jugopetrol for fuel. The Municipality paid for fuel to other suppliers as well, which makes this sum even higher. By comparison, nowadays the Municipality spends about thousand euros on monthly level for these purposes. According to information of municipal financial service from 1 December 2014, EUR 15 000 were spent for fuel to this date.
If assumed that in average ten litres of fuel are spent on every 100 km (by driving luxury vehicles which "devour" fuel), and that the average price of one litre of fuel is one euro, it turns out that they travelled four millions and one hundred thousands of kilometres in nine months! One hundred and two circles around the globe!
Municipal officials simultaneously paid also for fuel with credit cards. Thus, Mile Šuković used to pay EUR 655 for fuel by using his CKB card.
According to the slips from the card, in which the CIJ-MNE had the insight to, Šuković used the card nine times at the gas station of Jugopetrol in Kolašin on 23 September 2010, minute after minute in doing so. And in June that same year, Šuković used official card to pay the amount of EUR 300 at the gas station of Luk oil in Kolašin, through several transactions made in two minutes.
"That's correct, but the municipal accounts were blocked and I used the card to pay the fuel for others as well", Šuković told in an interview with CIJ-MNE, by emphasising that media wrote gibberish, only to smear former government.
When asked to comment how former authorities managed to spend more than 400 thousands for fuel in only ten months, and that the new one spends thousand euros in average per month, since December 2014, Šuković told: "That says it all about how things used to function before, and how they function now. We spent more fuel, because we worked more, do you know how many kilometres of local roads we have and what activities we accomplished with that fuel", says Šuković, by emphasising that costs did not fall under his competence. We tried to contact Bulatović, who was responsible for municipal budget, but the attempt was not fruitful.
Šuković used the official CKB card in Belgrade in 2008 for private expenses. He paid the amounts of EUR 139.55 and EUR 268.64 to ophthalmology office Diopta, and EUR 100.95 to Tehnomarket. "It is correct that I paid for those private expenses by using the official card, but only because they didn't accept euros in Belgrade. I returned that money later", says Šuković.
According to the extract of CKB credit card from the period 1 August 2007 to 6 May 2011, Šuković spent EUR 11.649,90. "The amount of those funds is not that great compared to nearly four years", claims Šuković for CIJ-MNE.
On the other side, Darko Bulatović, former driver of Šuković, and nowadays president of the Trade union of local management, only in 2008 received EUR 12, 000 for perdiems, according to the claims of current management. Or, one thousand per month. Earlier it was publicised that Šuković for three years of heading municipal Parliament of Kolašin took perdiems in the amount of app. EUR 21, 000. He denied these claims. He also deined that in one day he paid bill for fod and drinks in the amount of EUR 10, 000, as indicated by the representatives of current municipal authorities.
President Vuksanović claims that from January 2013 to June 2014 trusted officials received unfounded payments from the municipal budget and that their salaries were increased, and that this was done in the amount no lesser than EUR 30.177.
Subject related to payment of unfounded salaries was submitted to special prosecutor, same as many other suspicious transactions which were performed by former administration of Municipality of Kolašin, however, the Prosecution still provides no answer.
Instead to Kolašin, Prva banka paid the taxes of Lipka to Podgorica
Upon overtaking the municipality, millions in debts of previous authorities were inherited. Accounts of Municipality of Kolašin were blocked. "It took us 12 long months and 12 days to unblock the account. I believe that we were obstructed, because we barely got a loan", says Željka Vuksanović, president of Municipality of Kolašin.
She considers that state level structures constantly exert pressure on municipal authorities that they do not control. She states the following example: Prva banka of family Đukanović transferred EUR 216.000 to Municipality of Podgorica on 31 May 2016 instead to Municipality of Kolašin, based on the taxes of sale of Kolašin–based hotel Lipka and parcels where the construction of hotel was planned. "We suffer great damage because Prva banka transferred our money on someone else's account, allegedly by mistake, and after I warned them, they refused to return us the funds, and instead blamed the Tax administration and Municipality of Podgorica, which is now returning us the money in tranches", stated Vuksanović.
She addressed the minister of finance and Central Bank of Montenegro (CBMNE), and even though more than a month has passed, part of that money is still blocked.
"CBMNE is aware of the case, and it launched the control procedure in Prva banka within its legally prescribed authorisations, in order to determine state of affairs. In case it determines any irregularities in the functioning of Prva banka during the control procedure, CBMNE will take adequate measures to rectify these irregularities, in line with the Law on Payments", as announced for CIJ-MNE.
Darko Radunović, CEO of Prva banka, denied any notions of obstruction. "There is no mention of political background. This was the case of inexperienced employee. Concluding with 05 July 2016, Municipality of Kolašin received EUR 135.555,58. We expect that the remaining funds will be returned by the end of the week", Radunović told for CIJ-MNE.
We had the insight into the deposit slip, which the byer of Lipka handed to employee of Prva banka with duly entered account code of Municipality of Kolašin – 728. Code of Podgorica is 302. It is hard to permute the two.