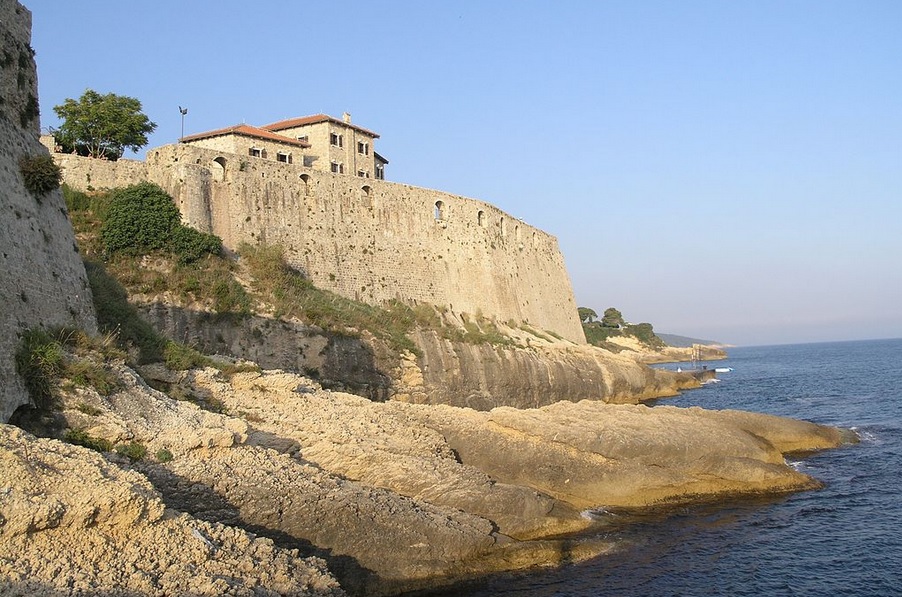 21 Nov

Local Chiefs' Financial Abuses Blight Montenegrin Costal Town

Ulcinj's former mayor and Democratic Party leader, Fatmir Djeka, could once again become mayor of the troubled seaside town if he wins the local elections in Montenegro in January – despite a slew of unanswered questions about the town's chaotic finances hanging over his head.

Smoking one cigarette after another at the café Piano in the town centre, the waiter brings him drinks that other guests have treated him to. "It is common knowledge; the people of Ulcinj are for Djeka," he boasts.

If so, that might seem surprising. Since March, the special prosecutor's office for organized crime and corruption has been investigating the use of budget funds in Ulcinj for the time when Djeka was mayor from 2014 to 2016, when he resigned.

Power in the local assembly then regrouped. His party remained in a ruling coalition with its rival, Forca, but has been weakened by the arrival of a newcomer, the main national ruling party, the Democratic Party of Socialists, DPS.

Djeka, meanwhile, is unrepentant about his record. He insists that Forca and its leader, Ulcinj's current mayor, Nazif Cungu, are doing whatever it takes to compromise him before the elections, sending material about his alleged abuses to the special prosecutor.

"I would like someone to step up and say in the open if they know that Fatmir Djeka did something [wrong] … I did not do anything in my own interest … but in the interests of the city… everything was correct, in accordance with the regulations and the laws," he says.
An independent investigation by BIRN and CIN–CG casts doubt on that assertion.
It shows that the office of Mayor Djeka, despite the town's financial woes and frequent freezing of its accounts, exceeded its planned budget by at least 135,000 euros in 2015 alone.
It spent budget money, among other things, on buying perfumes and leather goods, which Djeka says were gifts for various delegations and women working in the municipality.
Some of the invoices for purchased goods appear also to have been photo-shopped.
The price of leather bags for councillors, for example, has been altered from 179 euros to 500 euros, to align the figure on the invoice with the amount on the bank payment order.
Much else that was ordered has gone missing. Leather furniture, air-conditioning units, dining tables and chairs and many other things were all invoiced to the mayor's office.
However, they can no longer be traced, according to the findings of a municipal committee that has carried out an inventory.
Some suspect also that construction material that the municipality ordered ahead of 2009 general elections, the 2010 local elections and the 2016 general elections was used to buy votes for Djeka's Democratic Party.
Documents obtained by BIRN and CIN–CG also point to possible avoidance of the public procurement procedures.
However, confronted with the array of findings, Djeka defends himself robustly. "These are malicious, politicized questions… We have only one term for this: 'A tall tree attracts much wind,'" he said.
Current Mayor Cungu meanwhile insists that he has not informed the state prosecutor about his predecessor's suspected abuses for political reasons but because it is his responsibility to do so.
"If, as mayor, I am informed about missing goods, then I need to inform the prosecution, so that they can check whether some criminal act has taken place," he said.
However, two independent sources in the special prosecutor's office for organized crime and corruption confirmed to BIRN and CIN-CG that Cungu himself is also under its investigation, although no details about this investigation have been released.
Cungu insists he knows nothing about that investigation,
"I don't know. They came to the municipality, and what they took, I never asked about afterwards, I just tried to be helpful, so they could find any document they needed," he said.
Many investigations, but no trials in court:
Although the town of 22,000 people, 70 per cent of whom are ethnic Albanian, has been unlucky with its leaders, Montenegro's national authorities have been curiously reluctant to pursue matters to court.
Over the last ten years, although mayors, directors of public companies, and leaders of parties have all come under investigation, hardly any trials have ever taken place.
One of the oldest towns on the Adriatic coast, blessed with long sandy beaches, Ulcinj ought to be far more prosperous than it is.
Instead, the municipal bank account is often frozen, and successful local companies are few. The average salary, at 428 euros a month, is 20 per cent below the national average in Montenegro.
The Democratic Party and Forca have been fighting for the Albanian votes for years.
Leaders of both parties have rotated as mayors, and although the parties are rivals, they still rule the town together in coalition. Cooperation, however, is not smooth.
As a result of the fights between the parties in 2014 and 2015, when Djeka was mayor, the local assembly failed to vote on the annual accounts, which resulted in the breakup of the coalition.
Due to the lack of a working majority in the assembly, its operations were blocked for months.
Andrija Cetkovic, the councilor from the small opposition Socialist People's Party, who has often attacked what he calls the council's reckless spending, describes the political feuds in Ulcinj as pure theatre.
"They fight by day and then make up by night," he said.
"The fighting lasts until they get a sufficient number of votes, and then they usually form a coalition and assume office. Then they rotate: one minute it's one mayor and then it's the other. They always leave suspicious deals behind them, but this is never seen through," he said.
Gzim Hajdinaga, a party colleague of Djeka's, a former minister in the Montenegrin government for human and minority rights, was mayor from 2006 to 2011 while Djeka was the municipal secretary for finances.
In 2012, Hajdinaga signed a settlement with the high state prosecutor, so that instead of standing trial for abuse of office and enabling illegal construction to the detriment of the municipality, he gave 10,000 euros to the local maternity hospital.
He was recently appointed director of Berza struje, a new mainly state-owned energy company in Montenegro.
In the meantime, an investigation continues into the affairs of the Hotel Galeb whose investor was allowed to tear it down in 2008 – when Hajdinaga was a mayor – without ever investing the promised 15 million euros.
Hajdinaga was succeeded by Cungu who was mayor from 2011 to 2013.
In 2014 the prosecutor opened an investigation against Cungu over dealings related to the repurposing of state land at the Sas site in Ulcinj. Allegedly, he engineered the adoption of town planning rules enabling construction in that area, where he, too, owned land.
In May 2014, however, the basic state prosecutor's office dropped criminal charges.
One source from the Special prosecutor's office said the investigation into the Sas case is still ongoing, while another source released no details about the case, but said the investigation was nearing its end.
The basic state prosecutor's office in Ulcinj investigated Djeka's management of the public water and sewage company, Vodovod i kanalizacija, from 2010 to 2012, for illegally hiring 79 people.
That probe ended with Djeka agreeing instead to pay 1,200 euros to a facility for children with special needs.
The Democratic Party, as a legal entity, and its head, Djeka, were fined because state auditors determined that 23,430 euros had been withdrawn from the party's account in 2013 and 2014 without appropriate documentation. It was nearly 40 per cent of the party's available funds.
Dritan Abazovic, head of the URA party, says the town is a victim of a secretive "political deal" between the Albanian parties that dominate Ulcinj and the nationally ruling DPS.
The DPS has ruled the country for 27 years, often in coalition with minority parties, and its influence on state institutions has been frequently criticized by civil society groups and opposition.
"The DPS has enabled the Albanian parties to do literally whatever they want in Ulcinj in exchange for their support on a state level," Abazovic claimed.
Leather furniture and much more went missing:
The financial affairs of the municipality were especially chaotic in 2014 and 2015.
In 2015, salaries for employees in the municipal administration and public companies were running four to eight months late.
During 2014 and first half of 2015, 2.5 million euros were collected through enforcement from the municipality, and its bank account was blocked for two months at the end of 2015 due to court claims for half a million euros.
That same year, however, according to the external auditor, the mayor's office spent 162,000 euros on business trips, phone bills and entertainment, far above the approved sum of 75,000.
Another budget line, marked as "other expenditures", was approved at 15,000 euros but was exceeded by 31,000 euros.
That same year, 2015, Djeka's office was invoiced by a luxury boutique, Tenero, for four purchases costing 4,500 euros, which the mayor paid for personally in the bank. On one day alone, on April 30, 2015, seven perfumes were bought by mayor.
But, in his interview for BIRN and CIN–CG, Djeka defended the purchases, saying they went legitimately on gifts for "various delegations who visited Ulcinj for different events" over that period.
"There were numerous delegations and levels. I cannot remember exactly, they were gifts for all the people who were here … I would not go into details regarding the perfumes," he said.
"There were also gifts for female employees in the municipality because they sometimes have some holidays; I'm not talking about Women's Day, but something else," he added.
He said the municipal Secretariat for Finances and Budget should have monitored and recorded such expenses, and it was beyond his scope.
However, Valdet Adzemovic, who headed the Secretariat for Finances and Budget in this period, said the mayor was responsible, as he was also in charge of budget supervision.
"It is true that I had a deposited signature specimen [for such invoices], but my signature is not on any of the invoices that you have mentioned," he said.
The mayoral office's dealings from 2014 with the company Stylos, which supplied office goods, are also unclear.
The figure on the invoice that Stylos delivered to our reporter, following persistent requests, is lower than the figure on the invoice filed in the municipal accounts, with Djeka's signature on it.
The invoice filed with the municipality has clearly been edited, as the price of business bags for councillors has jumped from 179.19 euros to 500 euros, while the price of the briefcases has risen from 114.55 euros to 499.80 euros.
The invoice from the company also refers to completely different items.
Sasa Femic, from Stylos, who sent the invoice to the author of this article, said by email that he could not explain such big discrepancies in the figures.
Djeka, however, said that he could not remember what was bought from the company and did not know why the figures on the invoice had been changed.
"I am not challenging my signature, but whether the sum was properly added up is not something I am supposed to check, but Finances [Secretariat]," he said.
Former Secretary for Finances Adzemovic, meanwhile, says he is not the right person to answer such questions, which should be put to the people who signed for the receipt of the items and made the payment of the invoice. The bank receipt shows Djeka's signature.

It is also unknown where many of the items invoiced to the account of the mayor's office during 2014 and 2015 ended up.
Missing purchases include 14 air-conditioners, 11 carpets and mats, five sets of leather furniture and closets, 20 dining chairs, a dining table, six mobile phones, four laptops, two projectors, seven printers, several office desks, two vacuum cleaners, shelves and more.
The municipal committee that in June this year conducted an inventory for 2014, 2015 and 2016 said the total value of the missing items amounted 31,125.80 euros.
The assembly session on October 26 voted to form a committee to investigate what had happened with these items.
But Djeka says that while he was informed about various things that the municipality had ordered, he did not oversee these matters himself.
"The municipality as an institution and as a building sometimes needs various things … But, again, I repeat, this is not my responsibility, or in my scope. Chairs and tables are not my responsibility, regardless of whether I ordered them or not," he said.
Construction material handed out 'to buy votes':
On the eve of the parliamentary elections of 2009 and the local elections of 2010, Djeka was the municipal secretary for finances, while his party colleague, Hajdinaga, was mayor.
During this time, construction material worth more than 65,000 euros was ordered from an Ulcinj-based company, Gradja komerc, according to invoices obtained by BIRN and CIN-CG.
It is also unclear where this material ended up. It was collected directly from Gradja komerc by people who were not municipal employees but had only Djeka's approval, as seen on the dispatch notes. 
Djeka's political opponents believe the Democratic Party distributed this material, effectively to buy votes.
The councilor Cetkovic says such activities on the part of the Democratic Party "always happened before elections; the intensity would pick up just before the elections, and it would end a few months after the elections.
"These are enormous funds, and we do not know where they were invested. The municipality did not need that much [construction] material," he added.
Asllan Alaj, whose name is found on a several dispatch notes from that time, says the municipality employed him for only 120 days part-time, and that he took the goods with Djeka's approval, "exclusively for the needs of street lighting in rural areas".
He said there were other cases when he signed dispatch notes while other people took the goods, however, and he is unaware where these goods ended up.
Djeka, however, claims he did not authorize this business and that it all "went through the responsible secretariat, so I don't have any other response to that; this was years ago, a decade ago practically."
A large number invoices from 2009 and 2010, worth a total of 40,263.33 euros, were paid after four years, when Djeka became mayor. This was contrary to the Law on Contracts and Torts, under which all debts of this type expire after three years.
Djeka said he knew nothing about this. Former Secretary for Finance and Budget Adzemovic, however, claims differently. "The payment orders were issued by the mayor," he said.
Village got power poles that were never connected:
In the narrow lanes of the village of Lisna Bori , on the hill above Ulcinj, near the Albanian border, stand concrete power supply poles that have been placed in the ground.
Lisna Bori is just one of several underdeveloped villages in the region Vladimir, whose residents have paid a price for Ulcinj's party battles before elections; the power poles have never been connected to the electricity supply.
"We had some requests from the border region," Djeka recalled. "This area did not have a town plan, and we acted on the request of the local communities to help them. Poles were placed in the right positions and locals dug the holes themselves and erected them for free."
His office duly ordered a hundred such poles, and accompanying equipment, worth 41,000, instead of the Secretariat for Utility Works, as envisaged by the rulebook.
The poles came from the Elektrofor company in Podgorica. The procurement was carried during December 2015 and early January 2016. Most of these invoices were signed off by Djeka.
Intriguingly, all the invoices were for sums below 5,000 euros. They thereby circumvented public procurement rules according to which, at that time, a public call including at least three bids from different suppliers was necessary if the value of the order exceeded 5,000 euros.
In a single day, this company issued three invoices for a total of 14,000 euros, each of which was just under the 5,000 limit.
Djeka claims there was due competition for the order for the poles. However, the reports delivered by the municipality to the Public Procurements Administration for 2015 and 2016 reveal no record of any public call for bids.
The sudden erection of the power poles in September, several months after Djeka resigned, just a month before the elections, took the municipality by surprise.
Deputy Mayor Hatidza Djoni, from the Democratic Union of Albanians, remembers how they received reports from citizens saying that poles for electricity were being placed in villages around Ulcinj.
The communal police who are part of the town's administration then went into the field and stopped the work.
Villagers that we approached in Lisna Bori did not want to comment on the failed initiative.
While Djeka holds no official function today, apart from that of the party leader, Ulcinj's problems rumble on as before.
Budget solvency continues, so the account of the municipality was blocked again in August. Salaries in the administration are running two months late.
One retiree from Ulcinj, aged 67, said local people feel confused and despondent.
"I do not know … whether there is criminal activity, as some say, but I do know that things are not good. It is time for some new people, and not to have just three or four of them rotating in various functions," he said.
"We have become so poor; even having the best beach and sea in this part of the Adriatic aren't helping," he concluded.
Ministries Turn Blind Eye to Mismanagement
Government officials remain keen to shift responsibility solely to the local officials for the poor state of affairs in the Ulcinj municipality.
The Ministry of Finance, whose directorate monitors the budgets of local governments, confirmed that Ulcinj municipality failed to submit its annual financial statements for 2014 and 2015 for review, although it is bound by law to do so. No steps have been taken to penalize it, however.
The other competent state authority, the Ministry of Interior, which in 2014 and 2015 was still responsible for supervising municipal operations, also took no steps to intervene in Ulcinj, according to the Ministry of Public Administration, which in the meantime has assumed oversight of municipalities.
Criticizing both the ministries of finance and public administration for their unwillingness to take control of the situation, the leader of the URA party, Abazovic, says Ulcinj remains trapped in a vicious circle in which the administration is incompetent, anarchic, and takes numerous decisions that are both illegal and detrimental to the interests of local citizens.
"The behavior of the Ministry of Finance is completely illogical given that the municipality of Ulcinj has been part of a recovery plan for years, so they [in Ulcinj] have an additional obligation to report and seek approval related to financial operations," he noted.