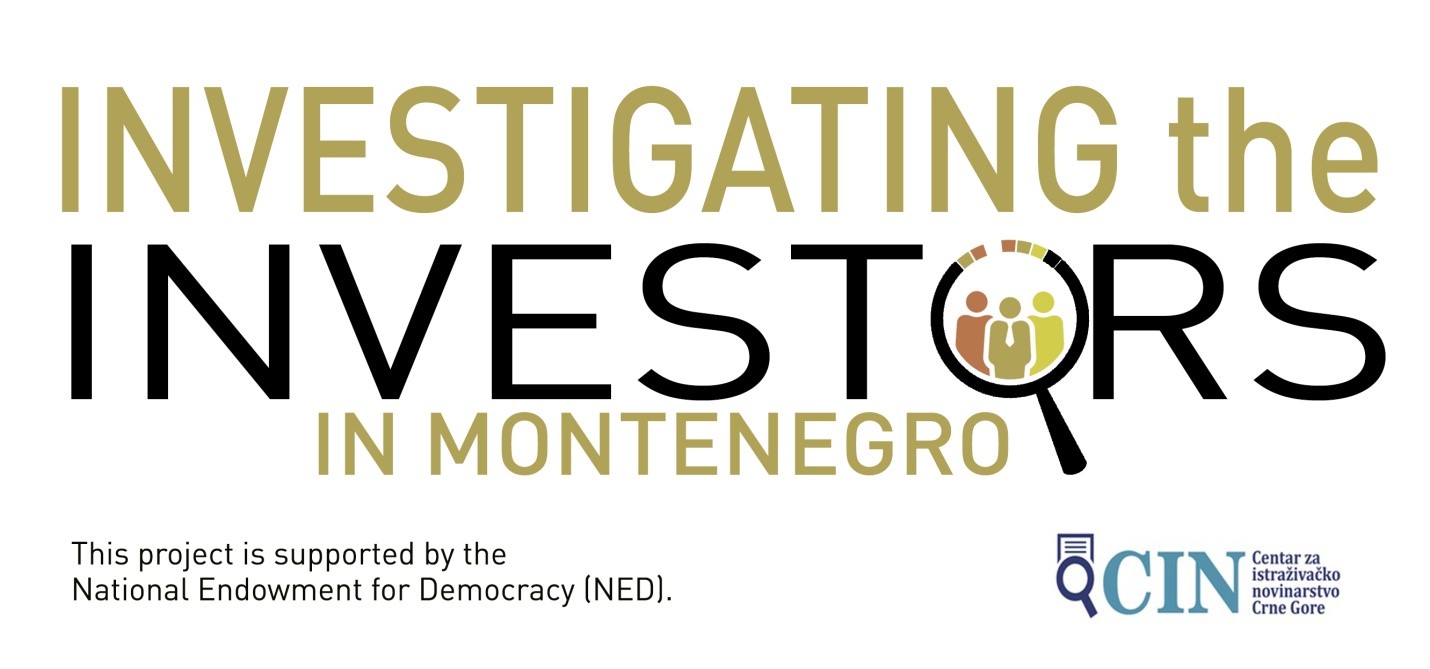 08 Oct

PROJECT INVESTIGATING THE INVESTORS IN MONTENEGRO STARTS IMPLEMENTATION

The Center for Investigative Journalism of Montenegro (CIN-CG) will implement the project Investigating the Investors in Montenegro in the period from July 1, 2020 to July 1, 2021.

The project aims to investigate who really invests in Montenegro, which on the one hand is negotiating accession to the European Union (EU), while on the other its key investors come from countries far from the EU, such as Azerbaijan, the Emirates, Russia, China, or exotic offshore destinations. What do such investors bring to the country and can their dominance influence the economic reforms necessary for Montenegro's EU accession?

The project aims to raise awareness of the importance of strategic investors for economic development and the country's position, as well as to shed light on the links between the origins of investments entering the country with the rule of law and the fight against corruption.

It is planned to conduct and publish more in-depth research and articles, to broadcast a short video on the most important foreign direct investments in Montenegro, as well as their effects on overall social development and public debt. Through these activities, CIN-CG intends to bring together the most important experts in the country to address key issues in this area.

The project is funded by the National Endowment for Democracy (NED).